Titolo
Structures for industrial buildings
corpo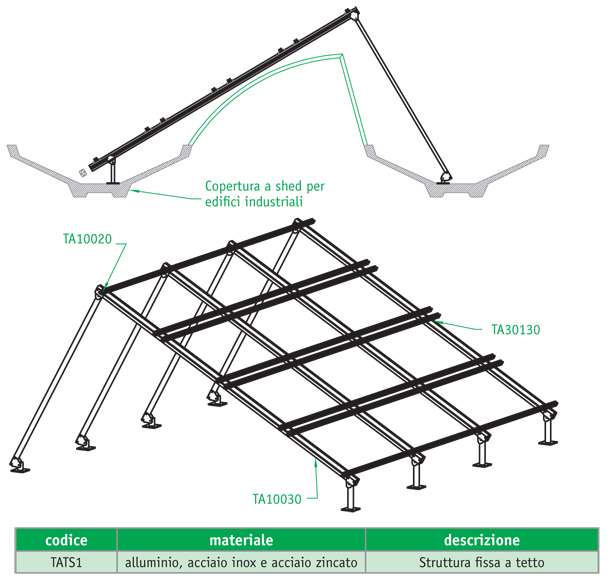 The structure is entirely made of aluminium (as far as beams and purlins are concerned) and stainless steel Aisi304 as far as brackets, components and screws are concerned.
Specifically, aluminium extrusions code TA10020-25 and TA10030-35 are used; for panel locking, brackets TA30010-15-20-25-30-35-40-45 are used.
We are able to study and realize customized supplies according to the type of roofing and design needs.