Titolo
Our company was founded in 1961 as a precision tooling company for the production of dies for cold forming sheet metal. Following the evolution of the market, it has expanded its activities in the production of small, medium and large series of moulded metal components for the mechanical, electrical, electromechanical, hydraulic, furniture, cosmetics and renewable energy sectors.
corpo
Currently TA Srl covers 20,000 square meters and has a staff of about 100 employees with whom it is able to provide the customer with a complete service ranging from the design and manufacture of moulds and equipment, to the delivery of the finished product and assembled. All this is the result of a blend of long experience in the field of mechanics and continuous technological innovation of machinery and processes.
Over the last few years, a line has been created completely dedicated to clamping systems and structures for photovoltaic modules. The particularity lies in having industrialized these products, so as to obtain high production capacities, high repeatability and economic convenience. Today we boast a wide range of products able to satisfy any kind of application.
T.A. Srl is certified according to UNI-EN-ISO 9001/2008.
The company has two separate technical offices, one for the design of progressive, block, transfer and deep-drawing moulds, and another for the design of light sheet metal carpentry items.
The company is divided into five distinct departments:
In the Precision Equipment are made the moulds and special equipment.
Among the production departments, the Trancery is equipped with 30 mechanical and hydraulic presses, with a tonnage ranging from 20 to 500 tons.
The Metal Sheet department carries out precision light structural work (laser cutting, panelling, etc.).
The Painting department boasts an epoxy powder plant of the latest technology, able to guarantee the quality of the processes and excellent quality levels.
Finally, there is also an assembly department, for the assembly of metal assemblies and kits of photovoltaic structures.
Immagine principale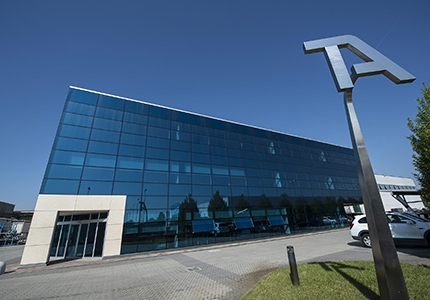 Read also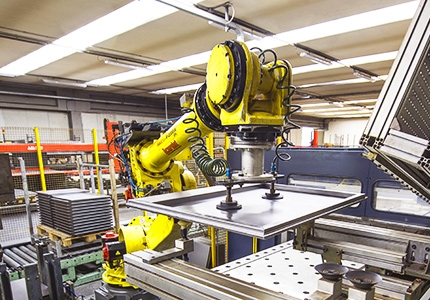 With cutting-edge technologies and highly qualified personnel, with our 5 departments we...