corpo
The Equipment Department, starting from the technical office and using advanced machine tools and highly qualified personnel, ensures the construction of the equipment respecting high quality standards.
With the help of the most advanced CAD (2d/3d)- CAM technologies, progressive, block, deep-drawing dies for sheet metal shearing and deformation, special equipment and machines are designed and industrialised.
The best materials are used and standardised in the construction of moulds. In addition, over time the moulds have evolved, enriched with components and solutions to become a complete equipment, in many cases, sensors and PLCs that govern safety, pitch and punches of blanking excludable. Our moulds guarantee long-lasting performance, ease of maintenance and reliability.
We also have CNC machining centres and lathes (Computer Numerical Control) with CAD-CAM system for removal machining of small, medium and large dimensions.
Finally, the department is completed by tangential grinding and wire and die-sinking EDM, always with CAD-CAM technology.
Contact us for more information about our punching tools, our CNC machining or more generally about our tooling department.
slideshow in homepage
Advanced techologies CAD - CAM and CNC machining

Realization of veneer molds in our tooling department
Immagine principale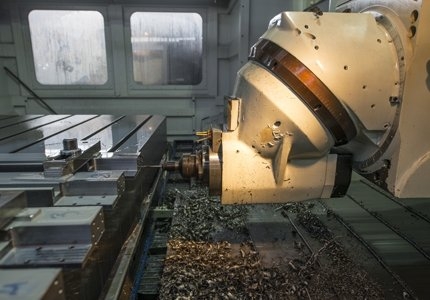 Read also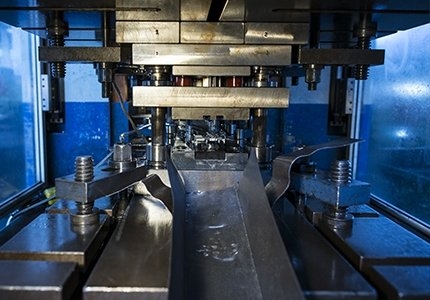 Shearing department for mass production of sheared components starting from iron sheet, steel,...