Titolo
Adjustable ground structures: TATV4
corpo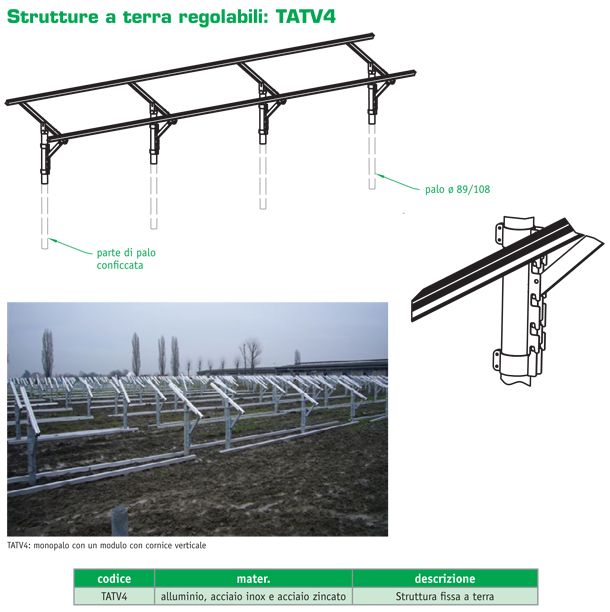 Structures composed of round poles (ø 108 and ø 88) in hot-dip galvanised iron, beaten in the ground, with various lengths, depending on the morphological composition of the subsoil.
The structural parts directly intended to support the modules are made of aluminium (for beams and purlins) and stainless steel Aisi304 for brackets, components and screws.
The manually adjustable part of the sail is hinged and allows it to be positioned in 4 configurations depending on the season in which you are, in order to have optimal irradiation depending on the position of the sun.